On Friday, November 13, 2020, at the Amru Rice Mill factory in Kampong Thom Province, which is one of CRF's members, Oknha Song Saran, President of the Cambodia Rice Federation (CRF) and CRF secretariat staffs have welcomed the visit from H.E Pablo Kang, Australian Ambassador, and Mr. Gary Ellem, team leader of Cambodia-Australia Agricultural Value Chain Program (CAVAC), and his colleagues.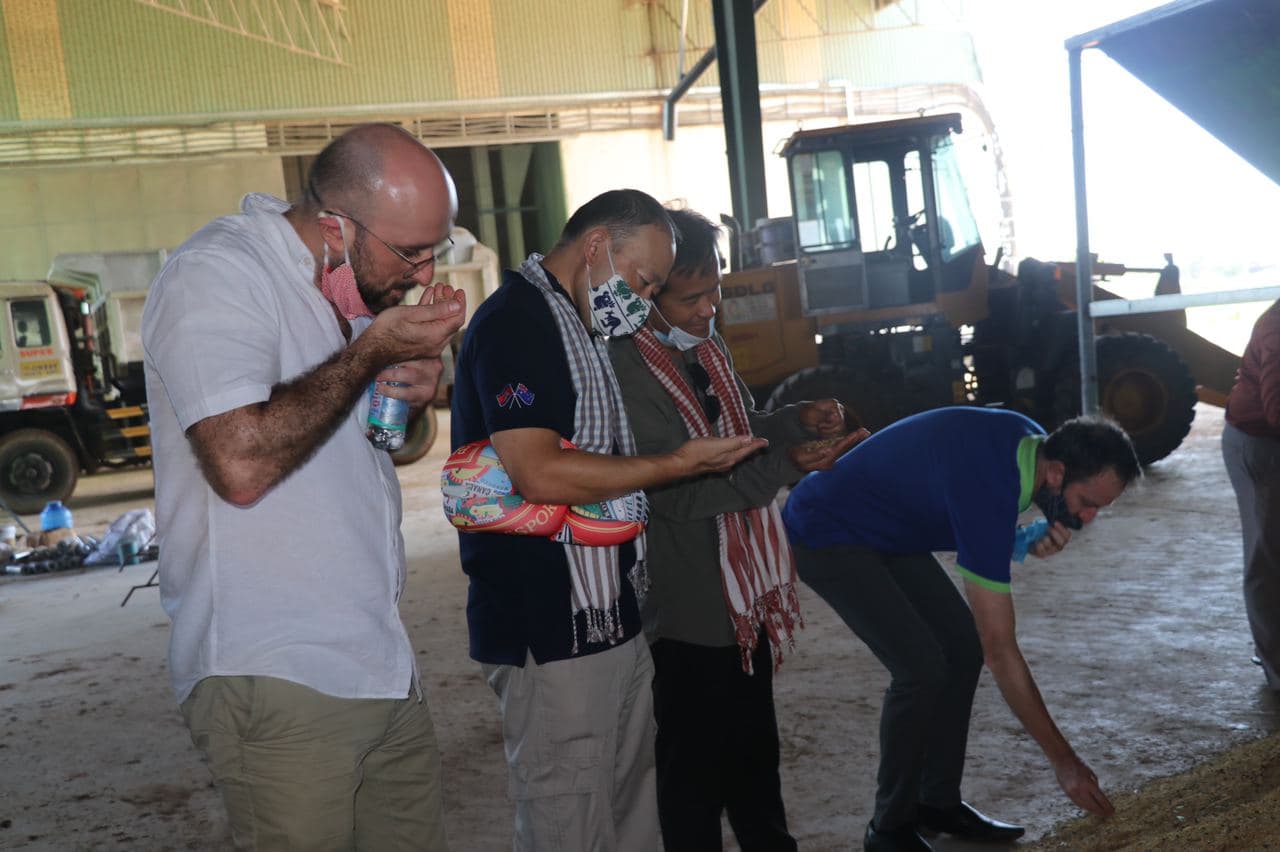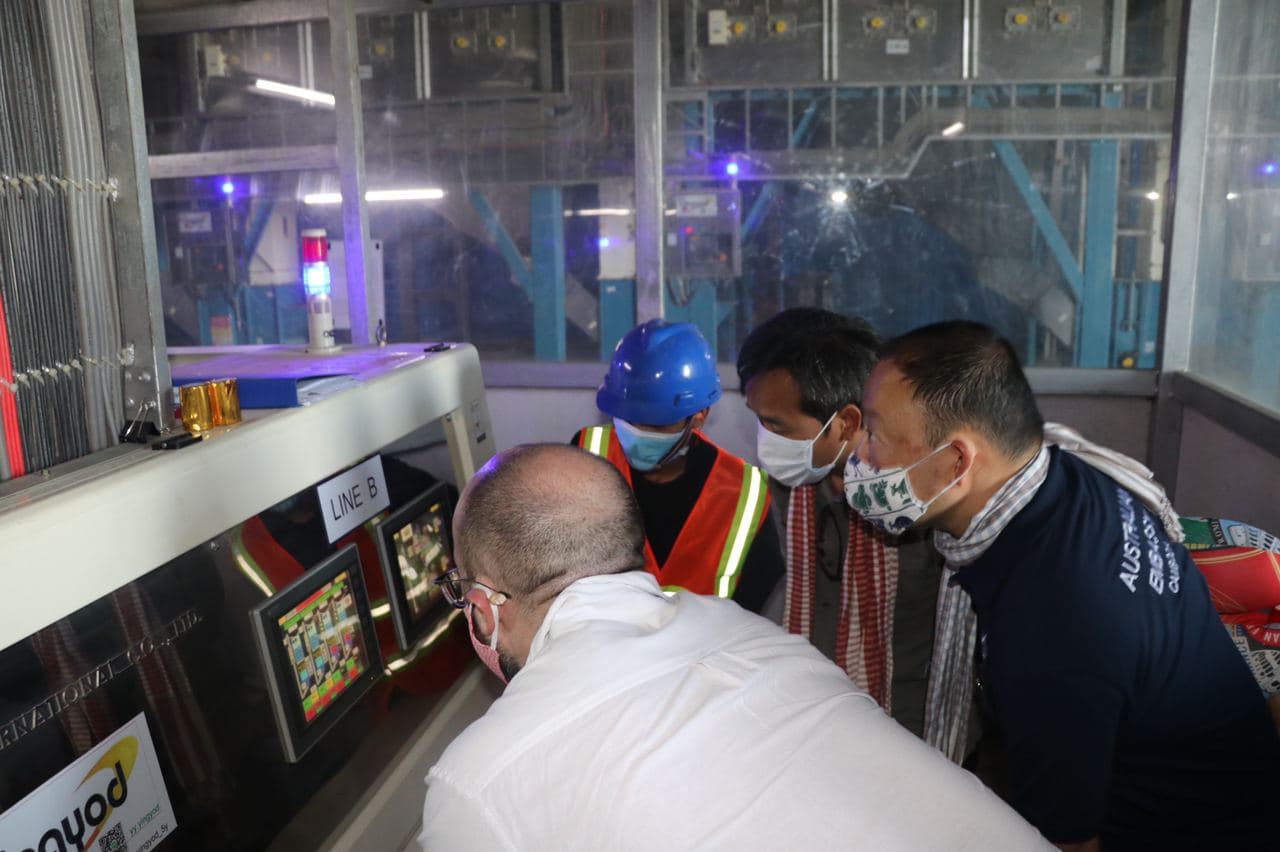 CRF's president has express his delightfulness of the Ambassador's visit by introducing the visit team to the production line of Amru rice mill that follows the standard and modernization with latest start of the art technology. Moreover, the Ambassador and colleagues have also visited the model paddy field of Amru Rice (Pka Meal Dey variety) on 1 hectare of land that gets technical support from CAVAC.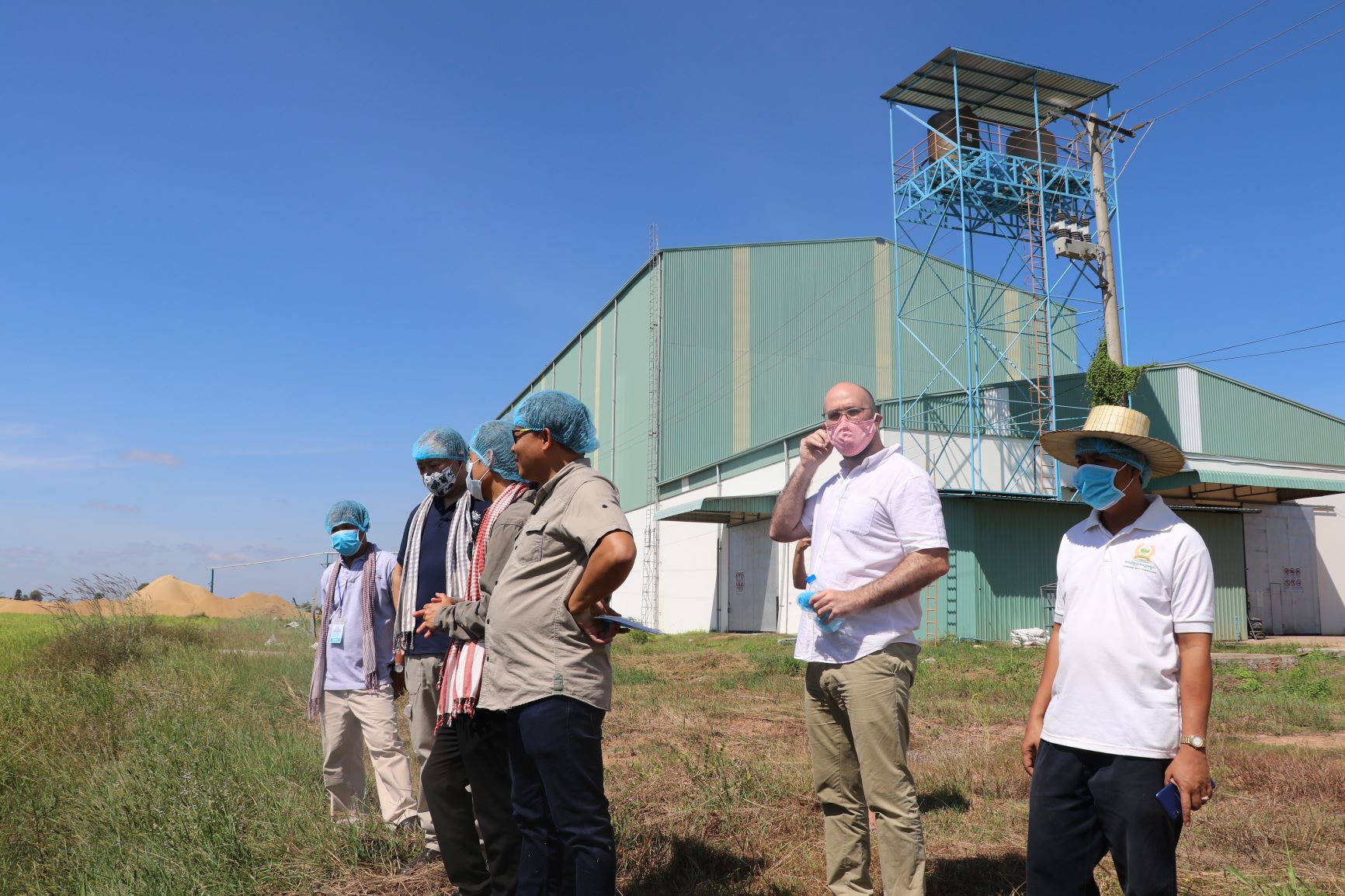 The Ambassador expresses his strong interest in the production line of the Amru Rice mill as well as the good-progressing of Cambodia's rice exports to Australia.

CRF's president and the Secretary General of CRF have shared the current situation of Cambodian Rice export to the visit team, including the main market destinations, and the chance to expand and push the rice export, especially to Australia. In the 10 months of 2020, Cambodia exported rice to Australia in the total amount 25,994 tonnes, increased by 53% comparing to the same period in 2019, which exported only 17,023 tonnes. This is a noticeably increase, especially on the organic rice and Sustainable Rice. This is a proudness of Cambodia to receive the support from Australian Government, not only in the increase of rice export, but also the interests from Australian firms/companies on the Cambodian Rice investment.