On November 13, 2020, Mr. Song Saran, President of the Cambodia Rice Federation (CRF), and CRF secretariat's staffs, have visited the organic rice field of Samaki Rung Reoung Agricultural Cooperative, in Roveang District, Preah Vihear Province, to observe the Pka Rumdul organic harvested.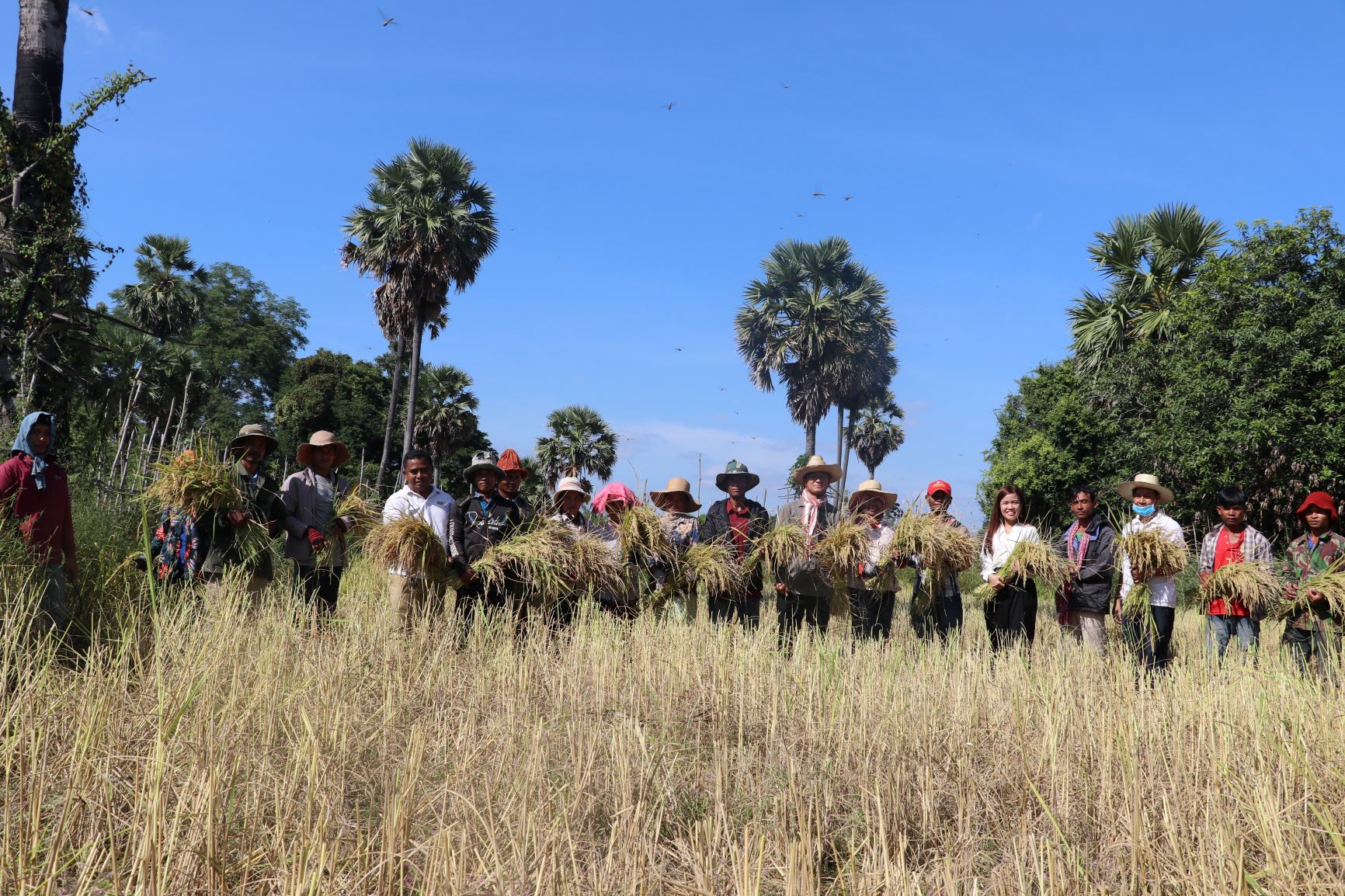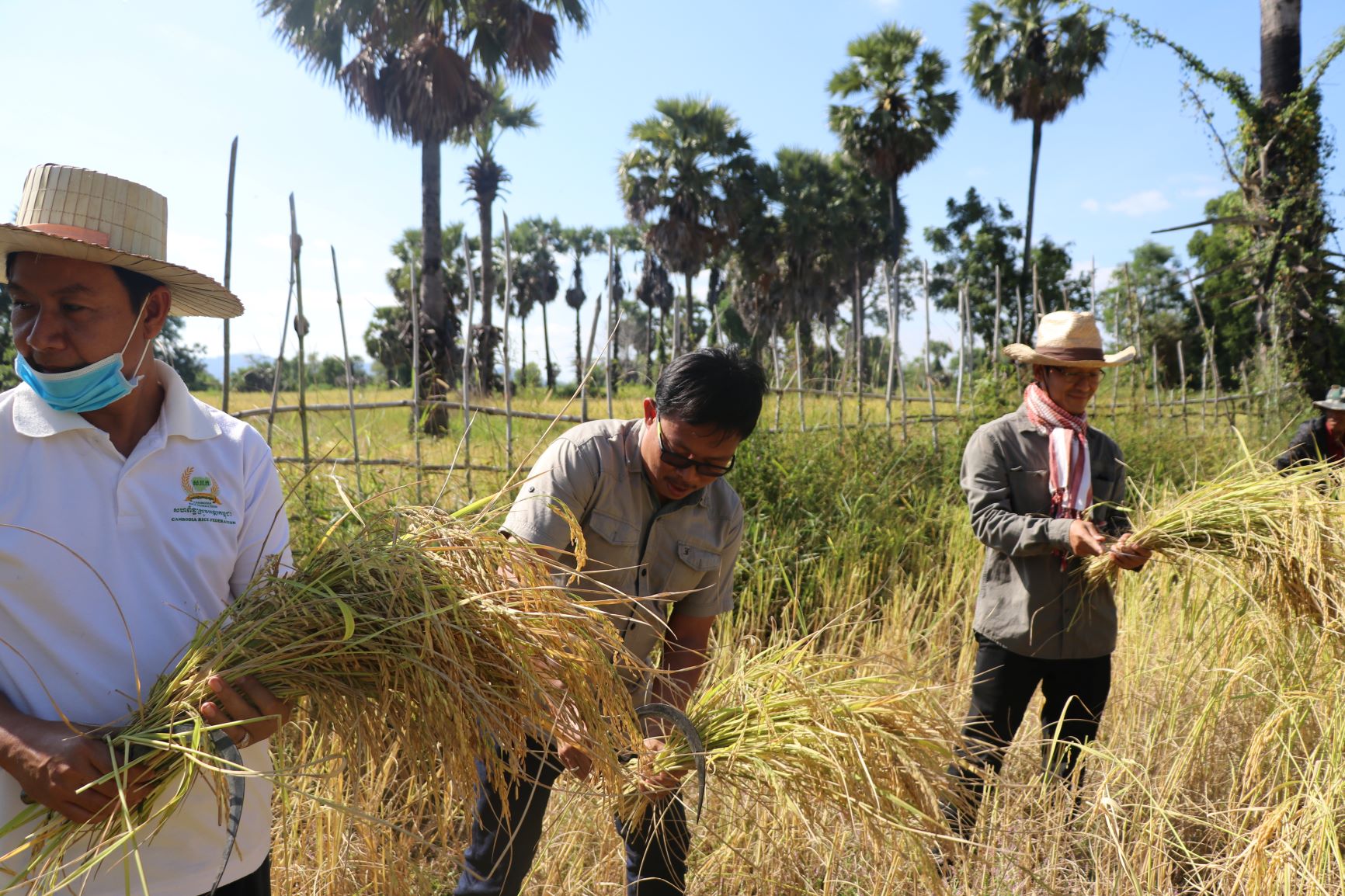 Samaki Rung Reoung is one of the AC that has signed the contract farming to supply the Pka Rumdul and Premium White rice varieties to Amru Rice Company, and also is one of the AC that participated in the contract farming signing ceremony on agro-processing and organic rice with companies during the late September 2020. This ceremony is coordinated by the Department of agro-processing of the Ministry of Agriculture, Forestry, and Fisheries, and the Cambodia Rice Federation (CRF).

During this field visit, CRF's president and CRF's secretariat staffs have joint the harvest with farmers of the Samaki Rung Roeung AC. CRF's president express his thankfulness to the AC that have always tried all the best to produce the organic rice following the standard, and he also shared about the current situation of Cambodian rice market, and suggest to AC to grow more Medium Grain-Premium white rice (Neang Ouk, Neang Om), as these varieties are marketable and high yield.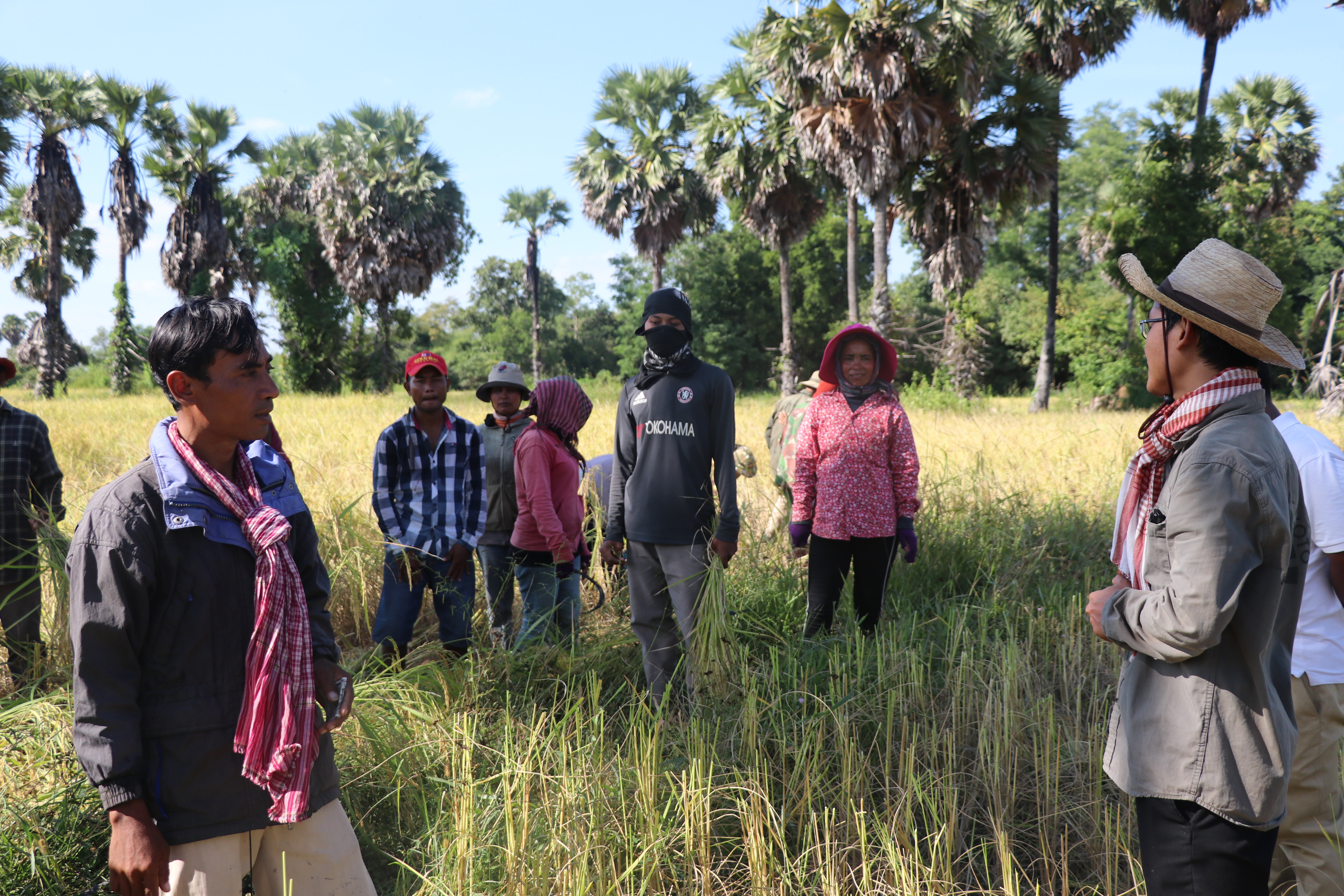 Moreover, as the recommendation and suggestion, CRF's president insist farmers to pay more attention on the post-harvest process following the technical standard in order to reduce the waste and loss after harvested. For other ACs that haven't had any contract farming yet, please contact CRF for coordination.