On Wednesday, October 29, 2020, at the Khmer Enterprise (KE) Office, Oknha Song Saran, CRF's president has attended the discussion meeting invited by
Dr. Chhieng Vanmunin, CEO of KE, that the meeting is focused on the open sharing experiences, and challenges affected by the consequences happened in 2020 on agriculture, and food processing.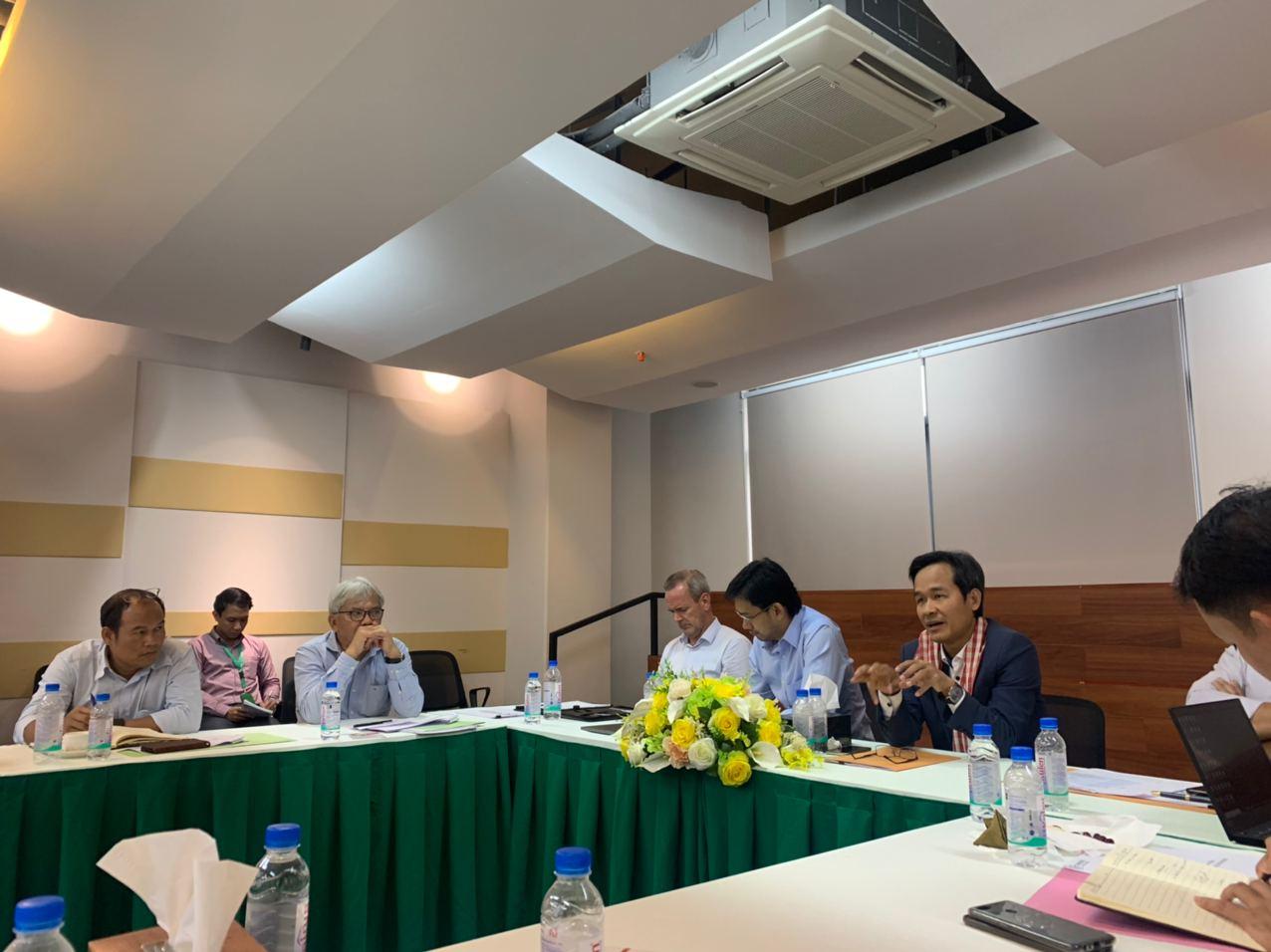 This meeting is a starting point for the understanding of all stakeholders, including private and public sectors, to share experiences that can facilitate cooperation between Khmer Enterprise and private partners. Moreover, it will be a collaboration stage to share the role of SMEs in agriculture and food processing, especially during 2020 with the COVID9, as well as climate change crises such as droughts and floods, in order to find out if there are any comments and suggestions that all stakeholders in this sector think that it can be addressed or improved in this area.

Oknha Song Saran delivered insightful comments to the meeting based on his experience in the agricultural sector. From his perspective, he still sees the potential of this sector as this sector has received attention, especially support from the Royal Government through Khmer Enterprise to provide support to start-up businesses. Oknha president also applauded and pleased that Khmer Enterprise have provided support to young Cambodians via training and expanding their capabilities to enable them to take their expertise adding up to what the farming community is lacking, such as technical, marketing and management.