In the
10
months of
2020
, Cambodia's gross revenue from rice exports increased by nearly USD
47
million, accounted for
15%
increases compared to the same period in
2019.
In total, Cambodian rice export's gross revenue in the
10
months of 2020 reached USD
366.44
million.The total amount of 10 months' export in 2020 is 536,035 metric tons, increased by 17.11% comparing to the same period in 2019.
(Summary report of Cambodian rice export in 10 months of 2020)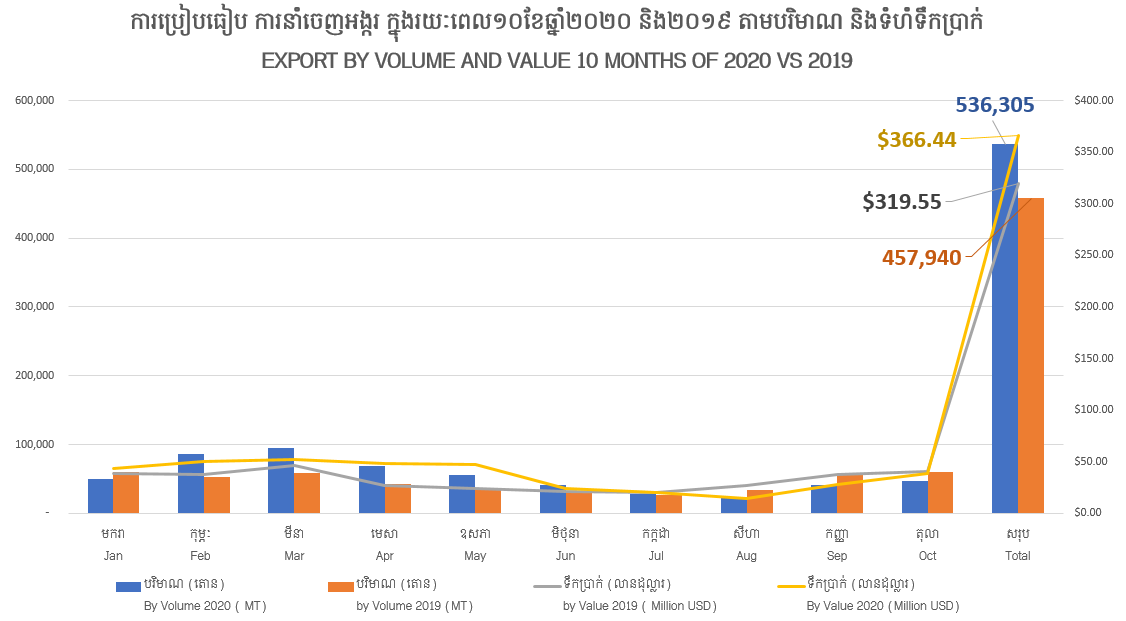 Within this 10 months of rice export, the main markets destinations are China and others Autonomous​ territories (Hongkong, Macau, Taiwan) take 36% of overall export, 27 countries in Europe Continent take 32%, 6 ASEAN members take 13%, 10 countries in Africa take 9%, countries in Asia-Oceania (especially Australia and New Zealand) take 6%, Dependent territories/department of oversea countries take 2%, and countries in North America and Asia-Middle East take the rest 2%.